Ok, here are some pictures from our first game of Malifaux: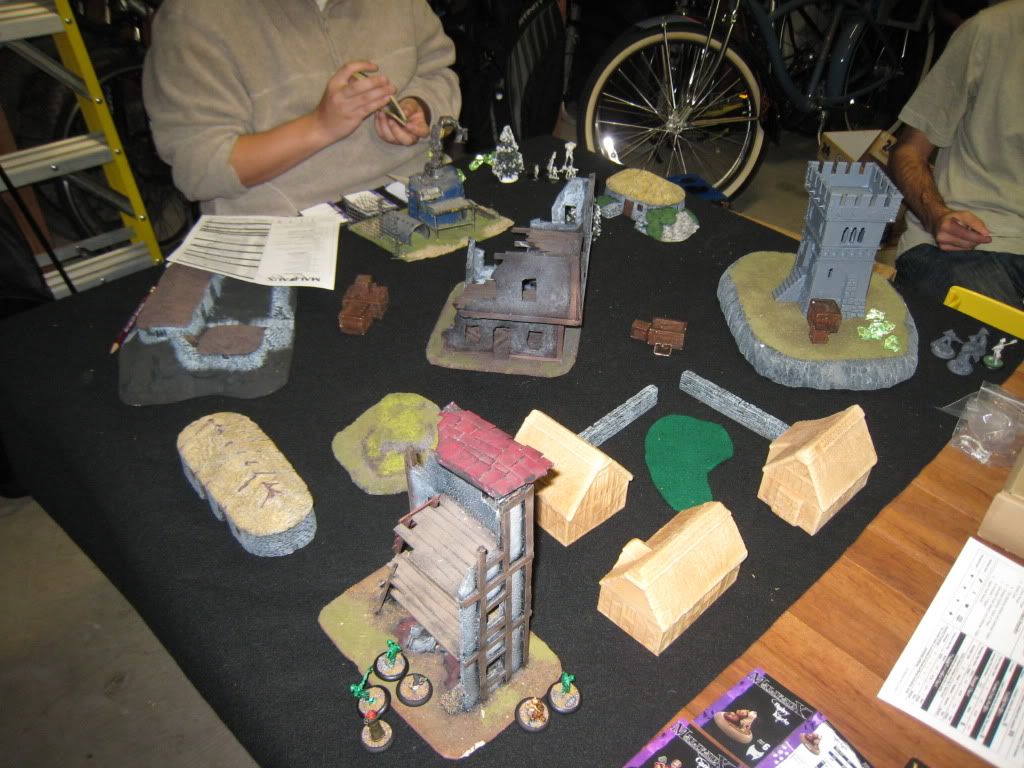 Here's the setup:
Rasputina in far corner, objective is to occupy middle ruin.
Pandora in near corner, objective to occupy table quarters.
Guild on hill near watchtower, objective slaughter Raputina's crew.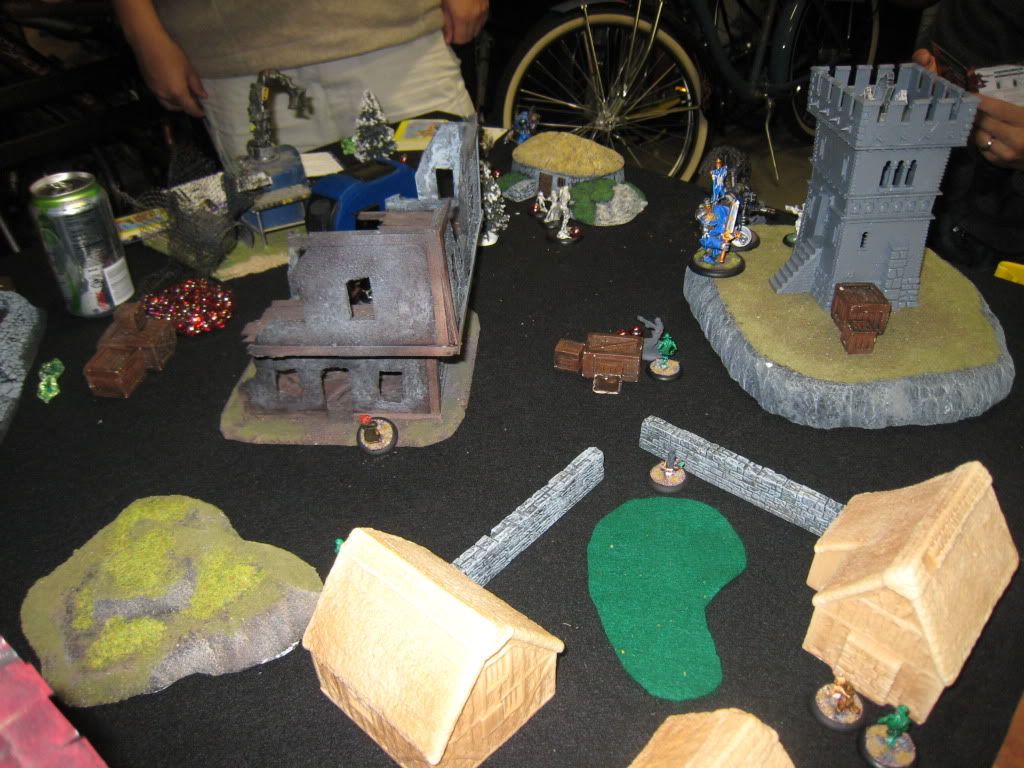 A turn or 2 later, Tina and the ice critters have started boxing in the Guild with Ice Pillars (warmachine and hordes models), the guild's been plinking some dmg off the ice monsters, and Dora and crew moves up under cover. One sorrow latches on to Nino, stopping him from shooting and starting to drain his life force away.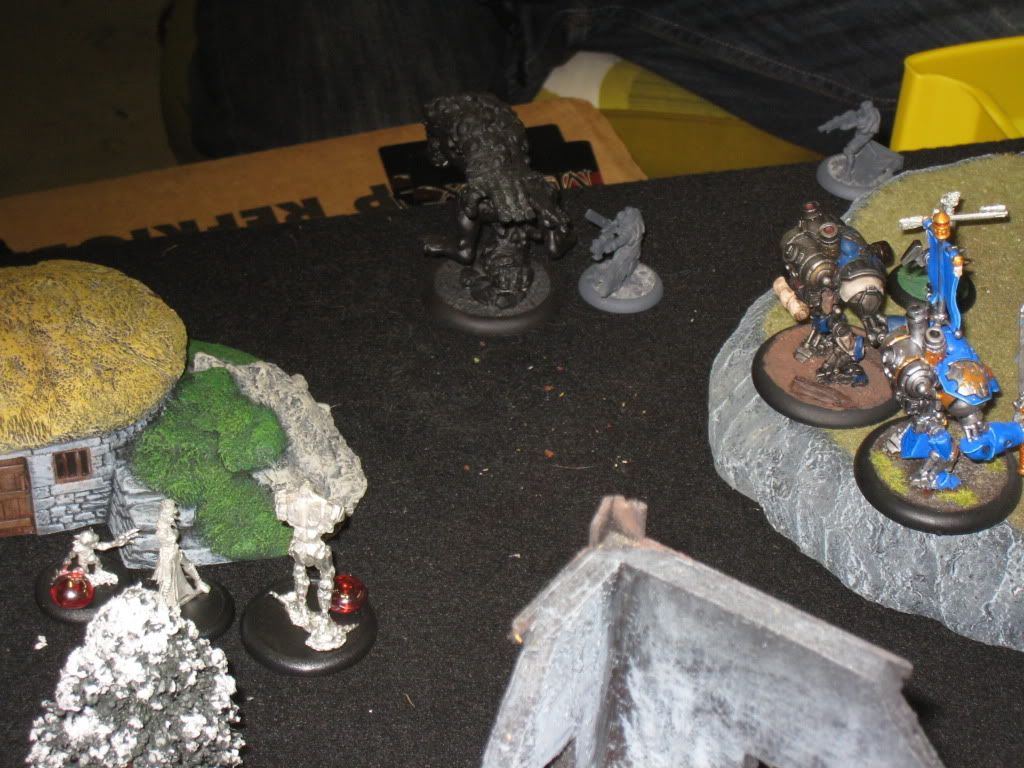 Pew Pew! Guild moves around the ice pillars to start shooting up the Arcanist crew. Those Golems and Gamins prove to be wicked tough!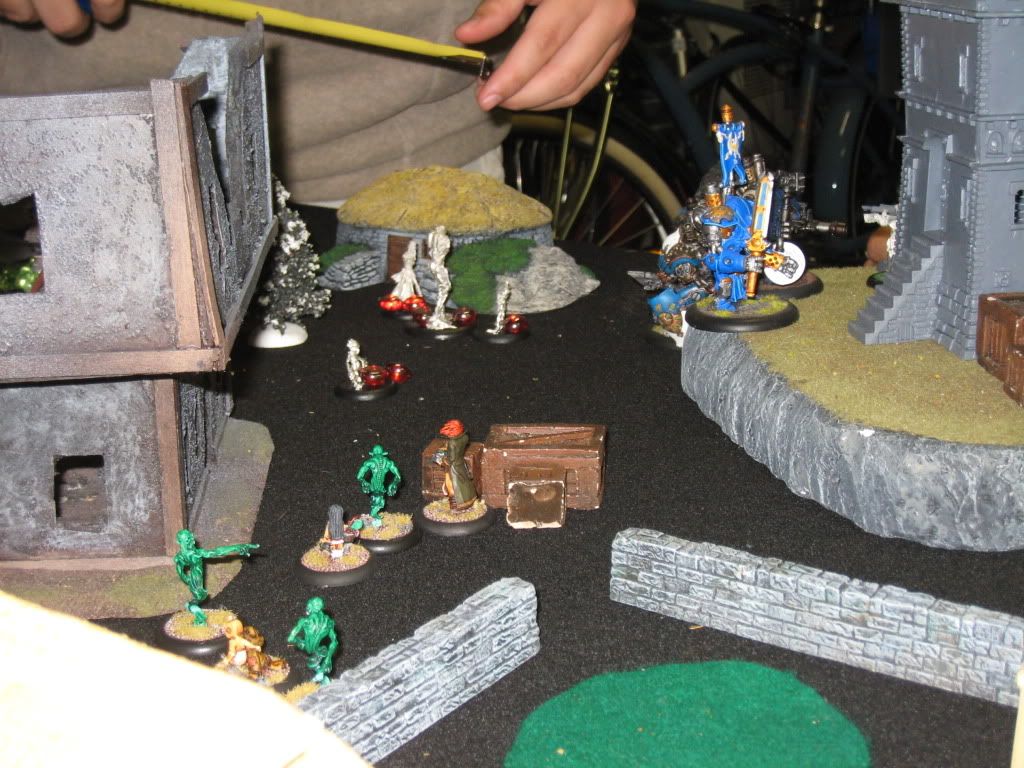 Pandora and crew move into the action, Nino having been taken down with a combo of life-sucking, sniper shots from Hans, and mind-bending from the Neverborn creatures.
Most of the Ice creatures and 1/2 of Dora's crew buy it in the next few turns and the guild is down to Perdita and Hans, Rasputina and a gamin get in the ruin and complete there objective!
Final Results:
Rasputina crew - 2 points for occupying the building but enemies in it, 2 other secret objectives completed (forget which) - Win with 4 victory points
Pandora crew - aren't able to occupy 3-4 quarters (chose a bad list for that but hey, it was game #1), complete hold out (no enemies in my deployment zone), and bodyguard (protect Pandora) secret objectives for 2 victory points
Guild - Don't Slaughter the Arcanists not sure about other objectives, but they ended up with 0 points.
Fun game and works pretty well as a multi-player games. The minis are rad too and you don't need many of them.